Back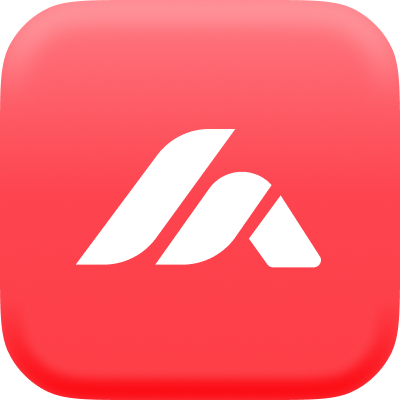 Analyzer
A compact, dedicated hardware platform that allows for remote and local broadcast stream monitoring, analysis, and recording. It is an excellent tool for monitoring and analyzing transport streams, logging errors, and sending error alarms. In day-to-day field operations Analyzer is a powerful compact tool that can receive and decode IP, ASI, and RF signals in a single package. Thus, eliminating the need for multiple portable analysis tools such as RF analyzers and dedicated devices for troubleshooting broadcast signals. Analyzer allows you to monitor and analyze multiple transport and MPEG parameters at the lowest level. Accurately measure PCR, PTS, DTS, jitter and delay, SCTE 35 Ad insertion markers, ECM, EMM's and view and decode your EPG.
Key features
Compact portable MPEG transport stream analyzer with IP, ASI and RF (DVB-C, DVB-T/T2) interfaces
Tracking media loss rate (MLR), delay factor (DF), and inter-packet arrival time (IPAT)
Detailed information on service structure, component types, and summaries in the service tree
24x7 Remote TS Monitoring & Error Logging
Converting ASI, RF to IP Streams
Easy to integrate into external systems or can be used separately with web-based management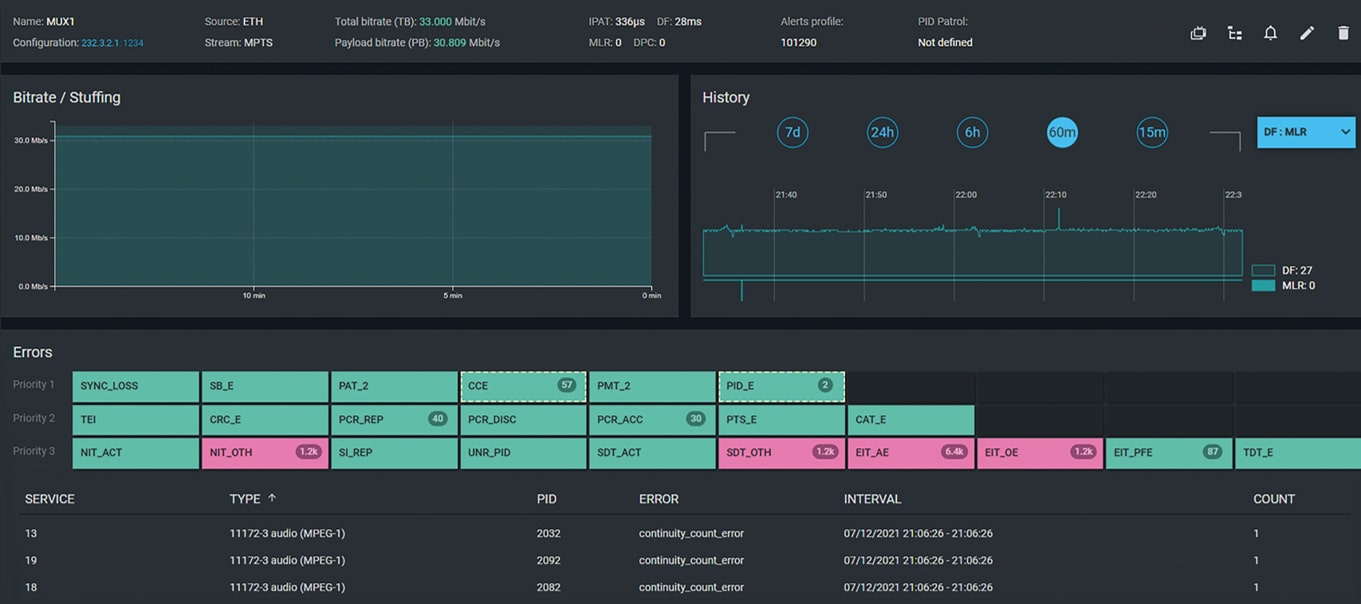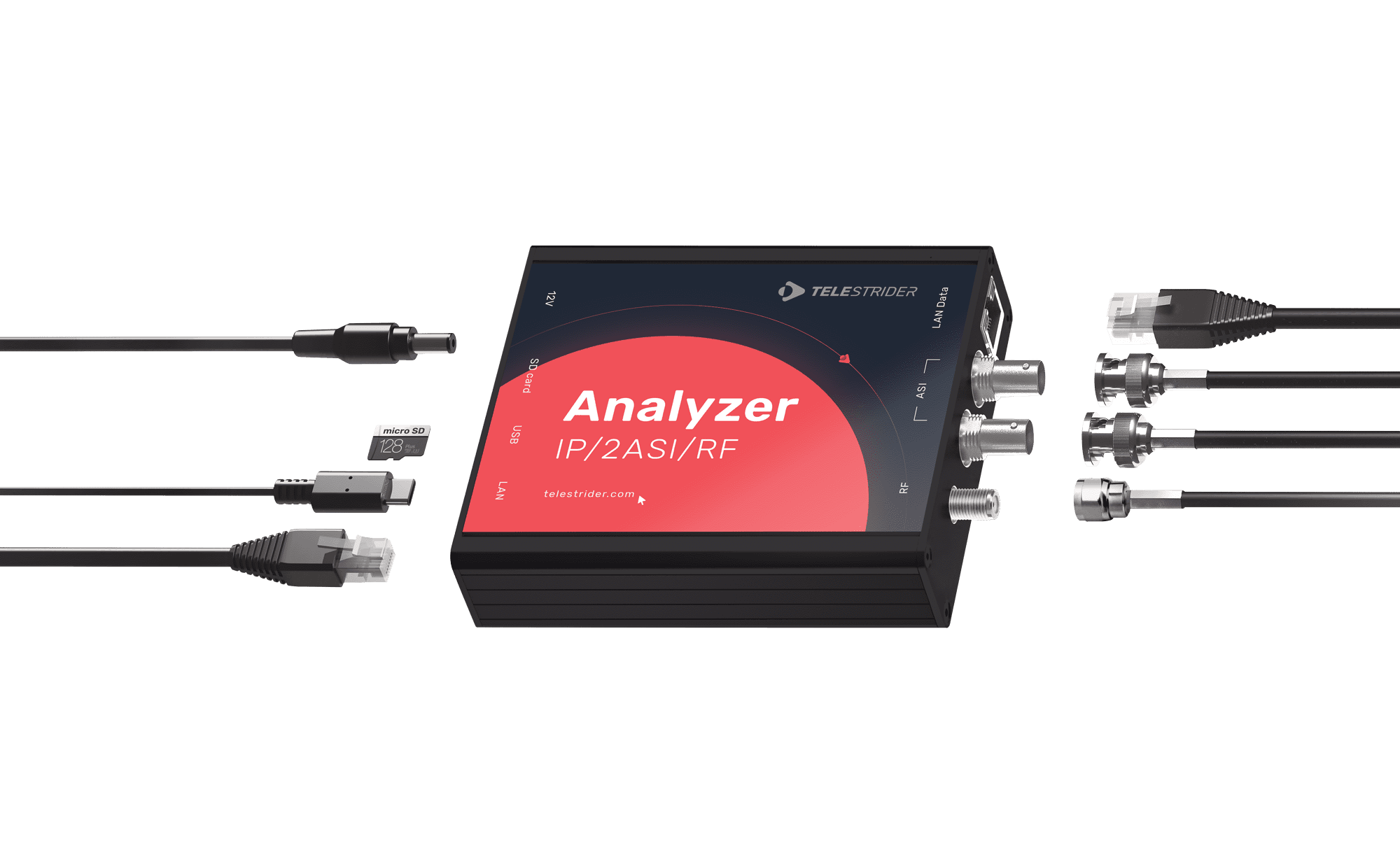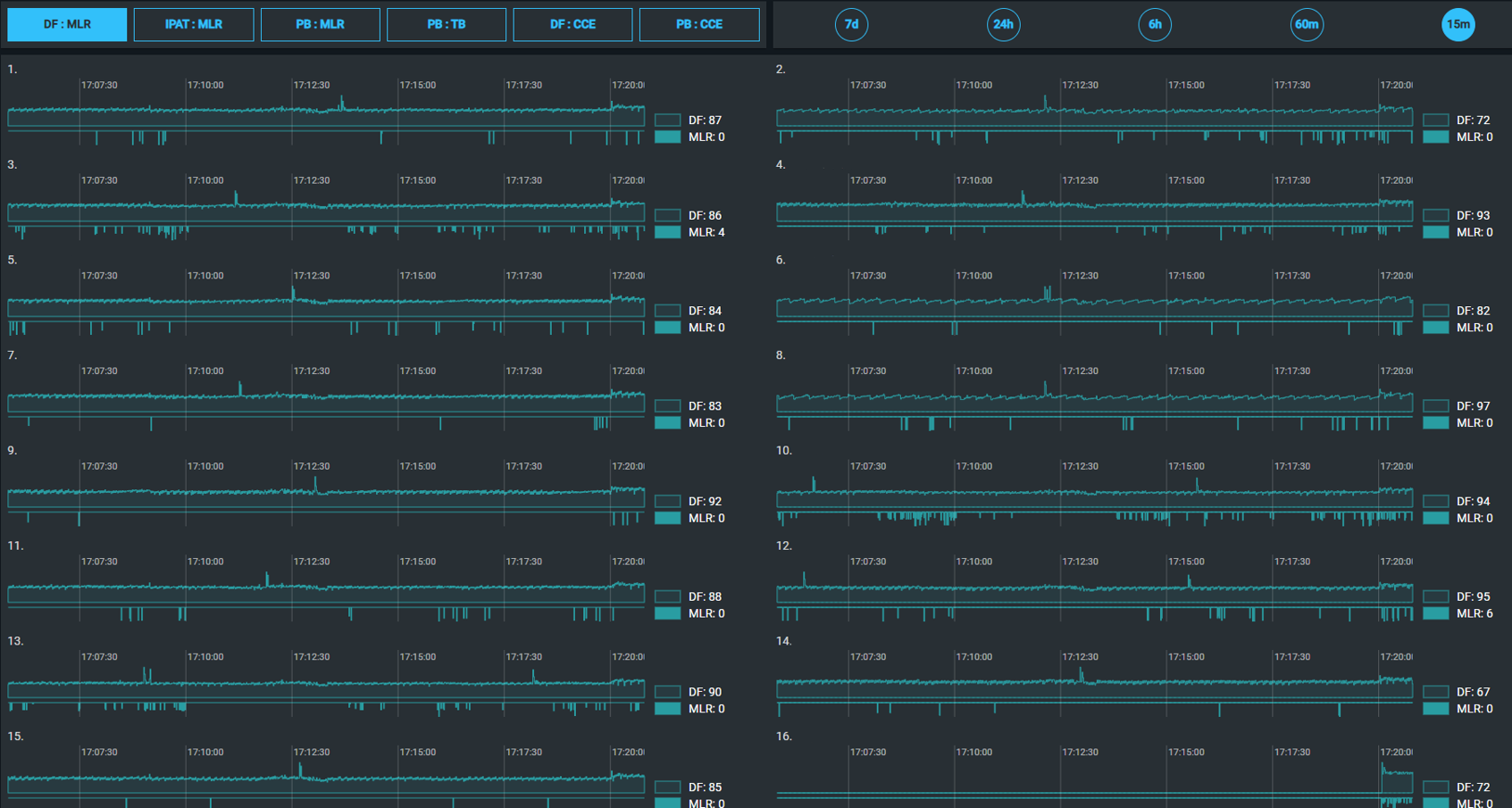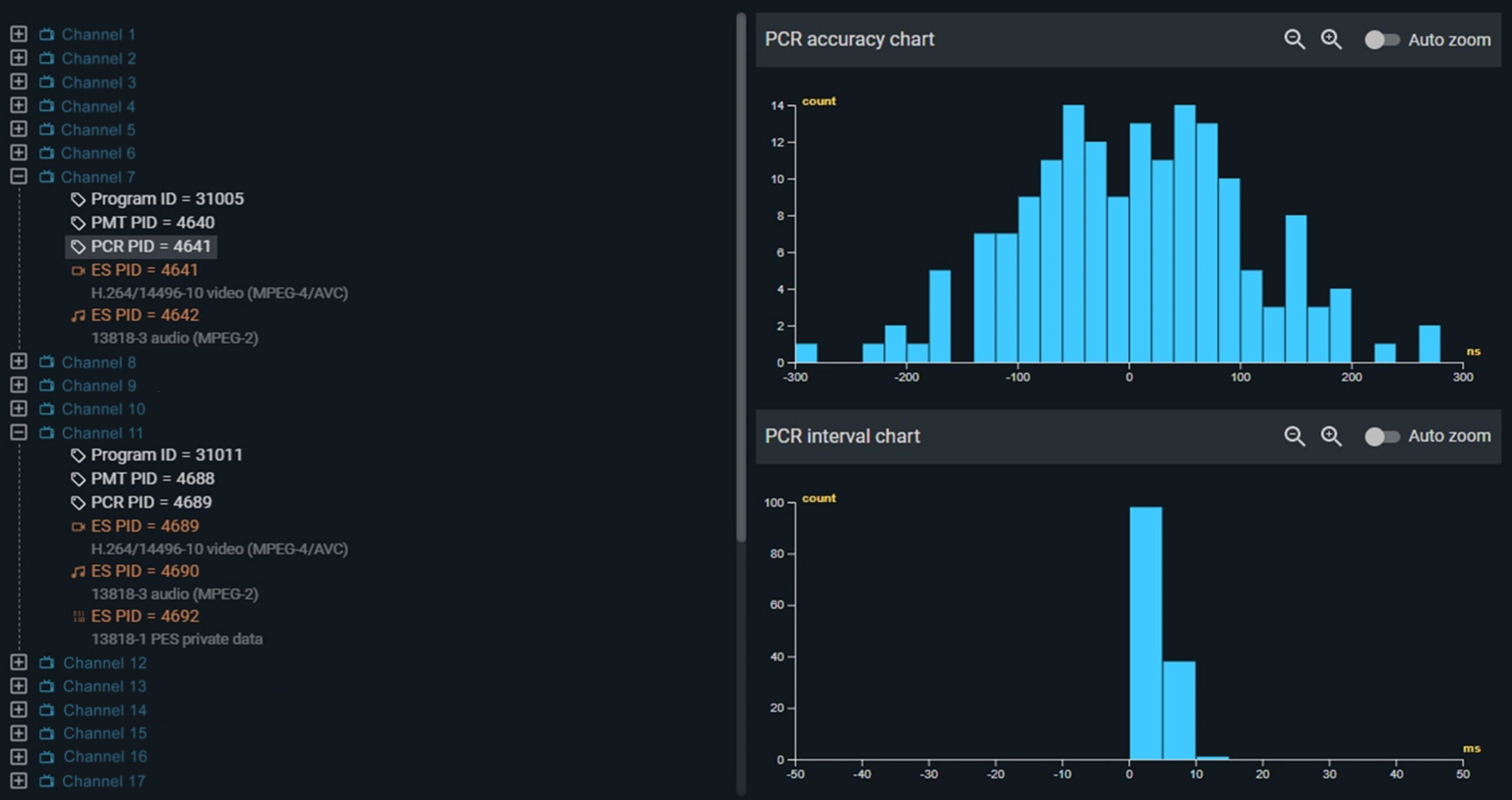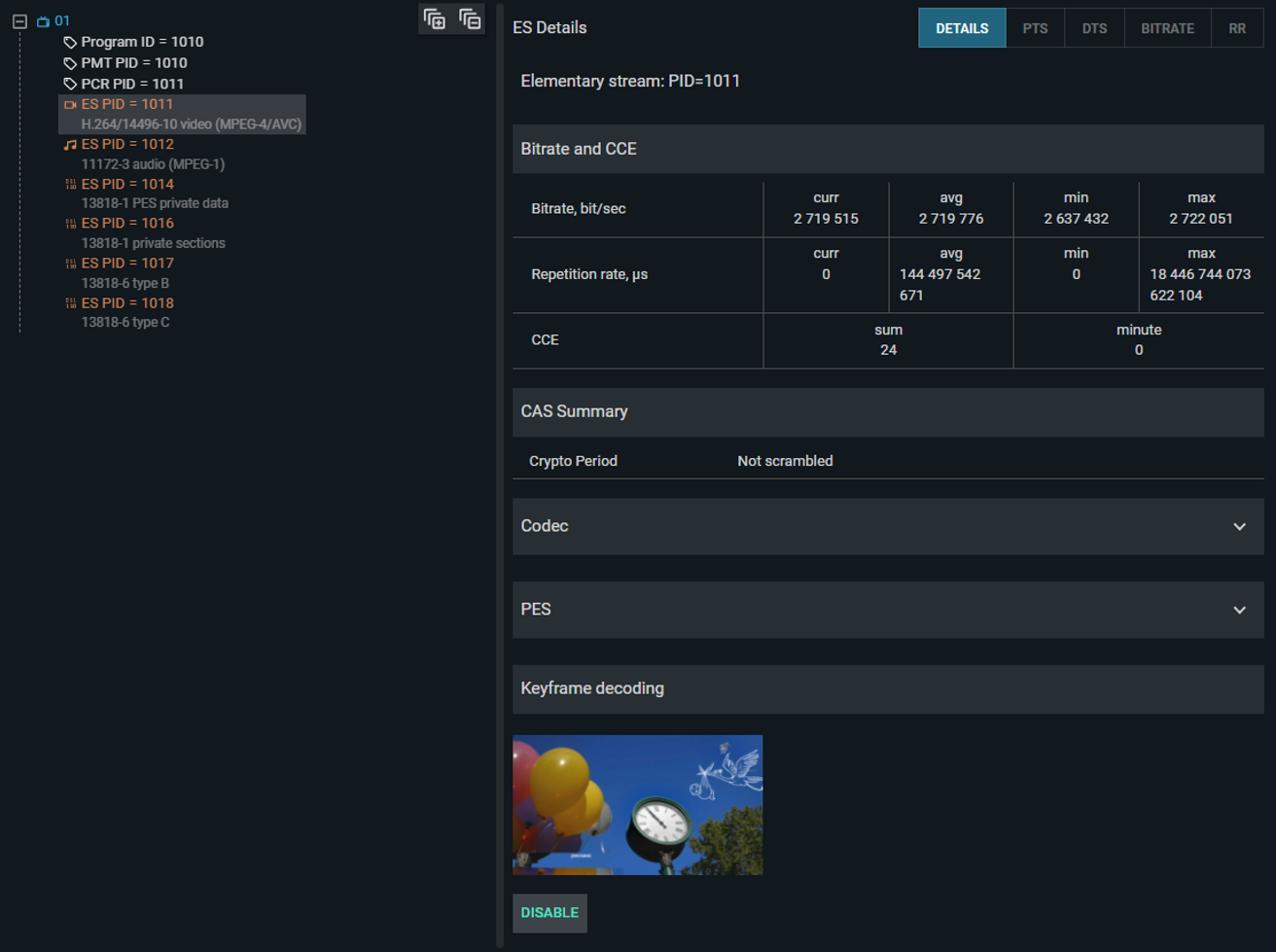 Hardware MDI measurements (RFC 4445)
Microsecond-accurate multicast packet monitoring and analysis, utilizing Media Delivery Index (MDI) to ensure video quality. Precise measurements for jitter and delay at the network level enable optimal display performance in IPTV systems, mitigating quality loss.
Integration possibilities
Analyzer can be integrated into any monitoring platform and can also forward SNMP traps. It can also be managed via REST API calls.
Self-sustaining system
No server is needed as Analyzer is a stand alone device that doesn`t need additional servers or third party operational systems. Moreover it has its own web interface that can be accessed remotely using any device.
Visualize multiple parameters at once
Analyzer features integrated advanced graphing capabilities, empowering operators to utilize visual comparison tools for viewing selective synchronized metrics. Real-time graphing of multiple parameters is supported, enabling simultaneous display in sync for effective comparison purposes.
Self-Contained Field Analyzer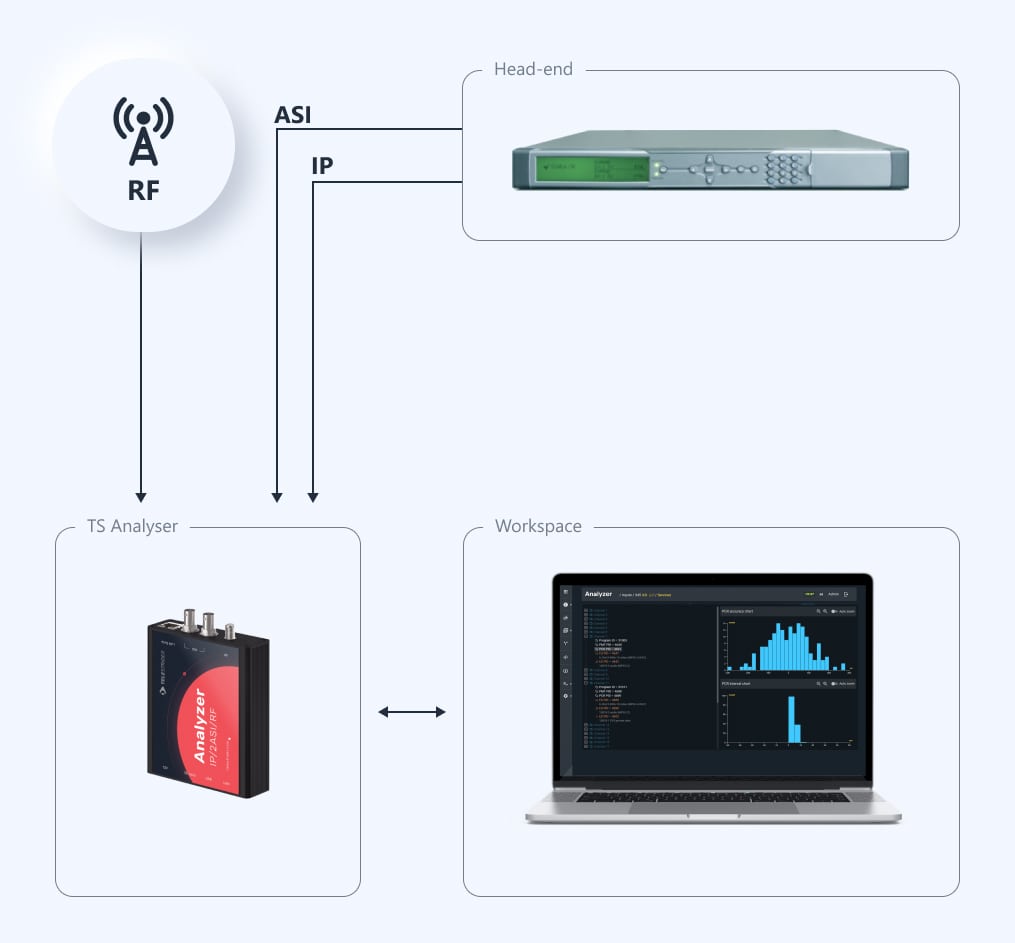 Self-Contained Field Analyzer
Compact standalone device designed for on-site or field diagnostic purposes, featuring an intuitive web interface for easy navigation.
The equipment captures MPEG TS transport streams effortlessly, utilizing a 1G Ethernet input, dual ASI interfaces, or a single RF interface (supporting DVB-C, DVB-T/T2).
Enhanced Network Monitoring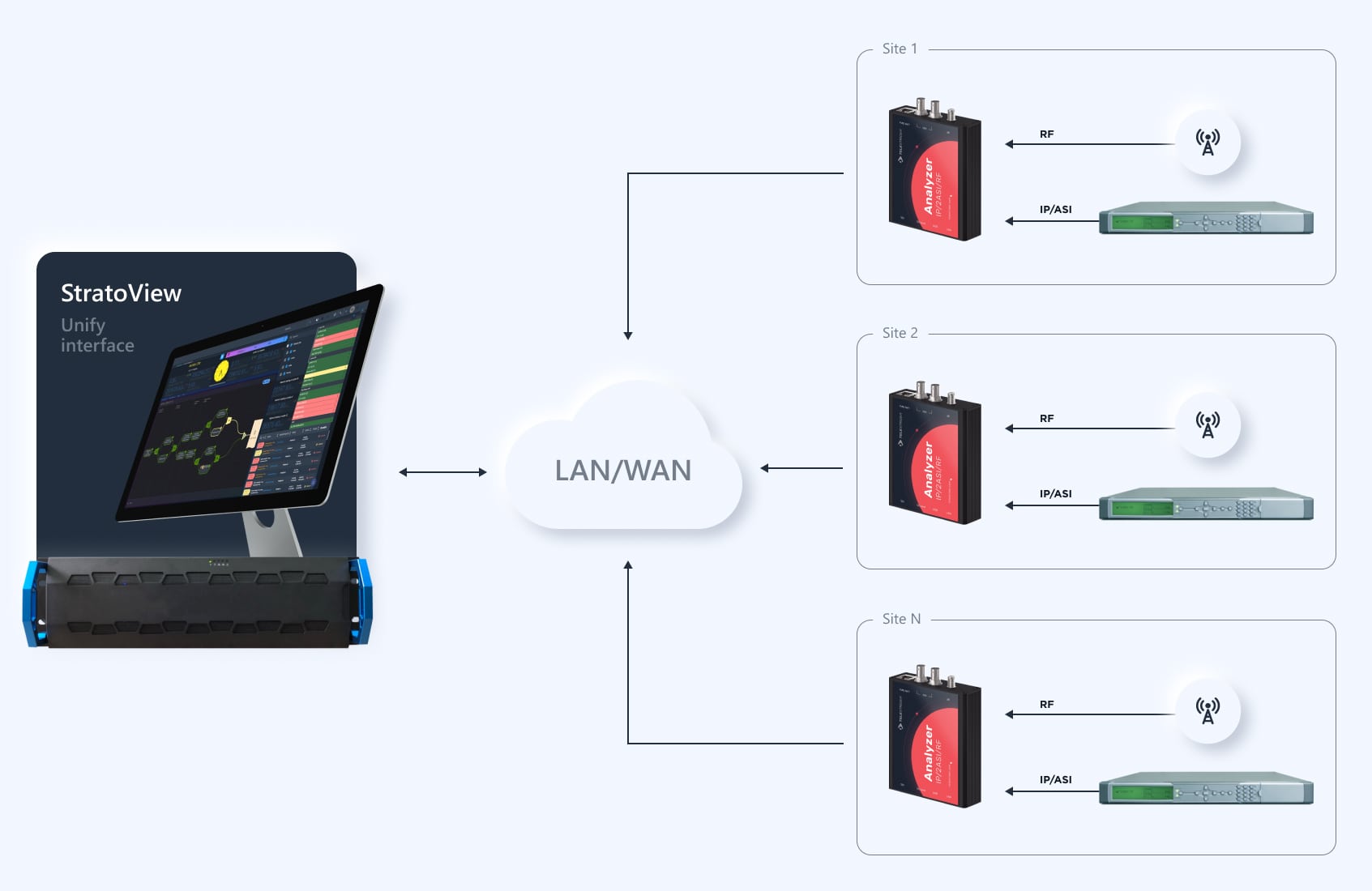 Enhanced Network Monitoring
Deploying multiple analyzers throughout the network to monitor and aggregate data, acting as a probe for advanced broadcast monitoring systems like StratoView. In this scenario, operators can utilize multiple analyzers to monitor the network, collect data, and generate analytical insights. Furthermore, these analyzers can provide alarm services to upper-level broadcast monitoring systems such as StratoView.
Technical specifications
Signal Input Interfaces: 2xASI, 1xGbE, 1xRF (DVB-C, DVB-T/T2)
Management interface: 1xGbE
Storage Memory Cards: SDHC up to 256 GB
MPEG Codecs: MPEG-2, H.264/AVC, H.265/HEVC
Network Protocols: UDP (Multicast, Unicast)
Video Control Protocols: IGMP v2, v3
Traffic flows: MPEG TS (MPTS/SPTS)
Device Management Protocols: MPEG TS (MPTS/SPTS) SNMP, REST/XML
Events on MPEG TS transport streams: ETSI TR 101 290, all levels RFC 4445, EBU TECH 3337
Network Protocol Events Measurement Profiles: MGB1… 5, MGF1… 4
Dimensions, WxDxH: 170x110x40mm
Weight, kg: 0,5kg
Power supply: 110/220V
Power consumption: 25W
Operating temperature: from +5 to +40 С
Summary bitrate depends on stream content: Up to 100 Mbit/s
Quantity of inputs: Up to 16 (transport streams)
Quantity of transport services: Up to 32