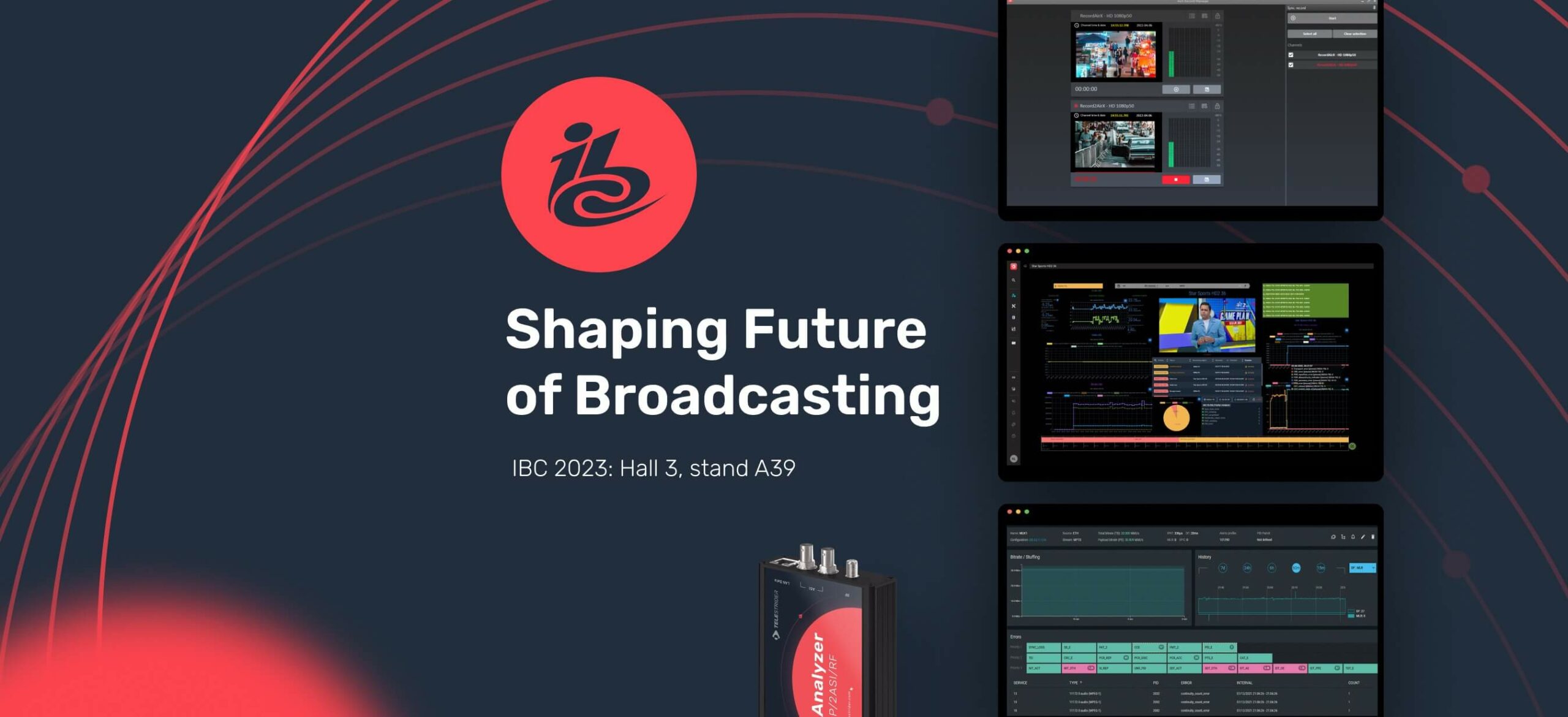 Telestrider, a leading innovator in the broadcast technology industry, is thrilled to announce its exciting lineup of new features and updates on its state-of-the-art solutions for video monitoring and playout systems that would be showcased at this year's IBC Trade Show. With a focus on efficiency, quality, and versatility, Telestrider continues to redefine the future of broadcasting.
AirX – Channel-In-a-Box Redundant Broadcast System
Telestrider's flagship product, AirX, has received major enhancements:
Integrated Playout Asset Management Engine: Managing media and metadata is smarter than ever with the inclusion of Media Space and Assets implementation.HDR Color Space Support: AirX now boasts enhanced input/output processing and conversion capabilities for HDR content.
Multichannel Audio: Supporting up to 7.1 audio channels with stream remapping ensures a superior audio experience.
EPG Edit/Embed: AirX now offers EPG edit and embed support for UDP/SRT streams.
Schedule Files Editing: Enjoy improved file scheduling capabilities.
CG Acceleration: Telestrider has expanded CG scenarios with AV file support.
Production NLE GPU Codecs: AirX now supports GPU-accelerated codecs up to 4:4:4 10bit without transcoding.
Ability to Preview Media Files: You can now preview media files directly from the channel's watchfolder within AirX, without needing to insert them into the playlist. This feature is particularly useful for QC purposes.
Automatic Segmentation: During live events, AirX automatically segments the clip being played, ensuring a seamless experience.
Emergency Live Event Handling: In the event of an emergency live event, AirX seamlessly breaks the file being played and continues playback from the same point it stopped automatically once the live event concludes.
AirX Media – All-in-One Cloud Content Management System
AirX Media complements the AirX workflow and introduces:
Multiformat Media Transcoding Engine: Seamlessly convert media files across various formats.
Playlist Format Conversion Engine: Easily convert playlists for enhanced flexibility.
Quality Control Engine: Ensure top-notch content quality with Telestrider's QC engine.
AirX Record – Multiformat Multichannel Ingest & Record Production System
This system is based on the same robust AirX engine and now features:
GPU Accelerated Encoding: Support for DNxXR up to 4:4:4 10bit and ProRes UHD up to 4:2:2 10bit.
HDR Color Space Support: Effortlessly process and convert HDR content.
HEVC Support: Now compatible within an MXF wrapper.
StratoView – Distributed Cloud Multiformat Monitoring System
StratoView offers a comprehensive monitoring solution with new features:
Integrated Web Browser: Access all-in-one features directly from your web browser.
Extensive Protocol Support: Includes SDI, NDI, RTMP, SRT, Mpeg-DASH, HLS, SDI over IP ST 2022-6/7, ST 2110, NMOS, 2110 mosaic output, and MDI metrics.
Dynamic Mosaic: Enjoy dynamic mosaic, penalty screen, HLS, UDP, NDI, signal, and mosaic restreaming capabilities.
Compliance Recording: Simultaneous compliance recording and record archive browsing with easy file export.
Interactive Functional Diagrams: Gain insights with interactive diagrams featuring alarms and metrics.
Analyzer – Compact Portable RF/ASI/IP Transport Stream Analyzer in a Box
Telestrider introduces a host of new powerful features:
Extended Signal Support: Now supports RF DVB-T/T2/S/S2/C signals.
ETSI TR 101 290 Monitoring: Provides comprehensive monitoring according to ETSI TR 101 290 recommendations.
ASI to IP TS Re-encapsulation: Enhanced capabilities for ASI to IP transport stream re-encapsulation.
Smart Logging: Streamline your logging process.
TF Stream Recording: Enjoy seamless TF stream recording.
Integration with StratoView: Can be seamlessly integrated as a probe into the StratoView infrastructure.
Don't miss the opportunity to experience Telestrider's cutting-edge broadcast solutions firsthand at IBC. Visit our booth to see how these innovations can transform your broadcasting workflow.