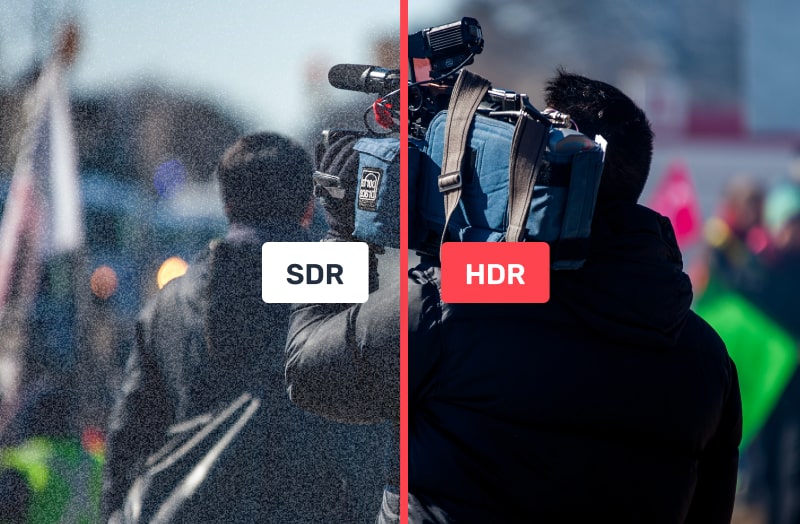 We are excited to announce the release of AirX version 5.4. AirX is a leading multichannel playout system, empowering operators to build truly scalable playout services.
In the last few quarters, we have been tirelessly working to improve our features and we believe that AirX will help you scale your playout business and take it to a higher level. Telestrider is pleased to announce the introduction of HDR encoding/decoding support along with many new features and functionality.
HDR (High Dynamic Range) encoding and decoding support
Have you ever planned to maintain a broadcast channel with digital cinema content?
Great news! Now you can!
Ultra High Definition resolution and High Dynamic Color Range allow audiences to recreate the cinema experience from the comfort of their home!
In this release we added support for HLG (Hybrid Log Gamma) 10 bit color encoding/decoding implementation for input/output signals and IP streams.

With this release we have implemented real-time I/O cross-conversion between standard Rec.709 and extended Rec.2020 10 bit color spaces, to save on expensive video processing engines.
Multichannel audio up to 7.1 encoding and decoding support
In addition to the previously implemented 2.0, 4.0 and 5.1 audio streams, we now support 7.1 audio streams for digital cinema.

For SDI/NDI/ST/2110 output signals, we now support 7.1 audio channel encoding with E-AC-3, AC-4 codecs support. Likewise, for IP streams we have added support for the AAC 7.1 audio codec.
All audio streams can now be remapped with the new Audio channel Mapping matrix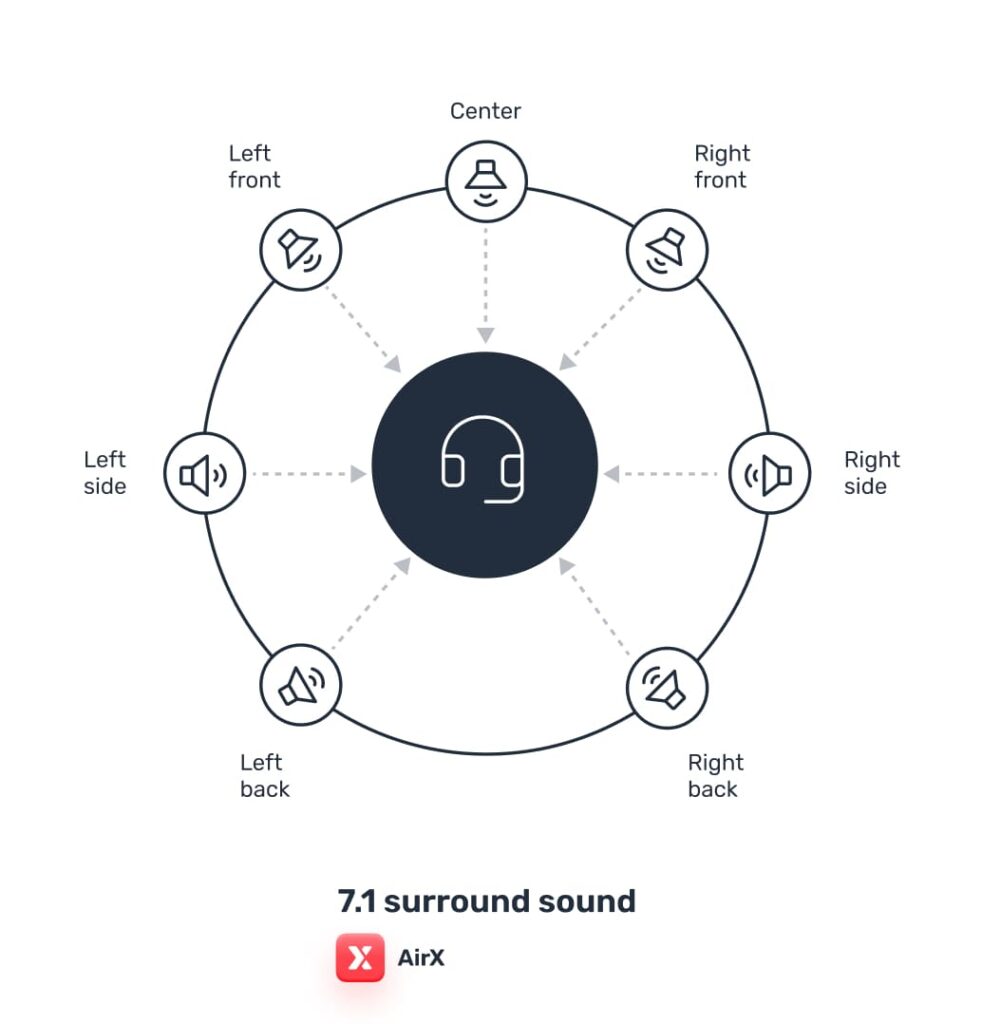 EPG (Electronic Program Guide) edit/embed support
Based on requests from OTT operators, we added EPG tags support. Now/Next/Description/Age metadata can now be set for each playlist event independently. This metadata can be embedded in the output UDP and SRT streams.

This feature is used to arrange interactive EPG banners on the receiving side of OTT systems, like set-top boxes or end user applications.
Schedule Editing Enhancement
Now operators can pin opened schedules and blocks, up to a hundred tabs in a tab que, just like in a web browser.

Each tab can be pinned and has a playout mode indicator of the playlist/schedule being edited.Even more, the editor can arrange two editing windows side by side and use a drag-and-drop feature to copy/move events from one schedule to another.
Final Credits acceleration support
To increase playlist density and maintain audience attention, we have added configurable credits control to allow the operator to speed up credits on a screen.
How was this achieved in the past?
Editors would ask the post-production department to cut down the final credits and render the credits AV file with a manually calculated velocity to fit the particular time slot. All this was time consuming and labor intensive.
How does it work now?
Just cut down the tail of a file and the editor will set a designated time slot in the credits CG template. The rest of the calculation will be done automatically by our software, where the credits will speed up.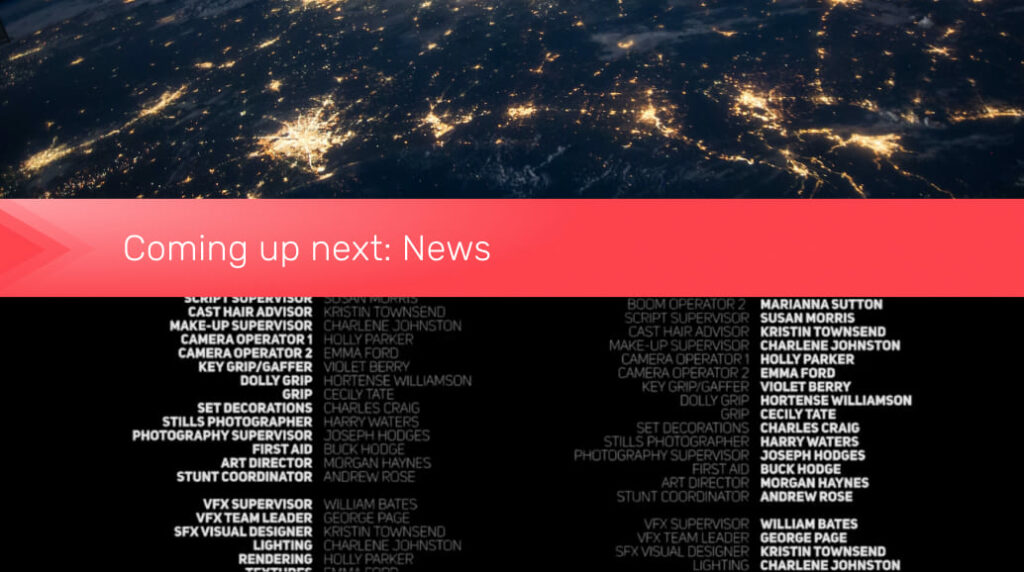 New production codecs supported in our AirX Record production software
AirXRecord Now supports HDR source ingest and recording.

For UHD we have added support for ingest/record GPU acceleration utilizing Nvidia CUDA and Intel XE engine codecs:

H.264 4:4:4 8 Bit I-Frame
HEVC 4:4:4 8 Bit I-Frame
HEVC 4:4:4 10 Bit I-Frame
For UHD based on Avid codecs we've added support for:

DNxHR SQ (4:2:2 8Bit)
DNxHR HQ (4:2:2 8Bit)
DNxHR SQX (4:2:2 10Bit)
DNxHR 444 (4:4:4 10Bit)
For Apple Final Cut codecs:
ProRes UHD (Progressive 2160P) 4:2:2 10Bit HQ
ProRes UHD (Progressive 2160P) 4:2:2 10Bit LT
ProRes UHD (Progressive 2160P) 4:2:2 10Bit Proxy
ProRes UHD (Progressive 2160P) 4:2:2 10Bit NQNow we support HEVC in MXF wrapper.
Full feature list:
High Dynamic Range color space input/output and processing
Multichannel audio support up to 7.1 with re-mapping
EPG edit/embed support for UDP/SRT streams
Schedule editing enhancement
Accelerated final credits
Addition of Pro NLE GPU accelerated codecs to the production suite