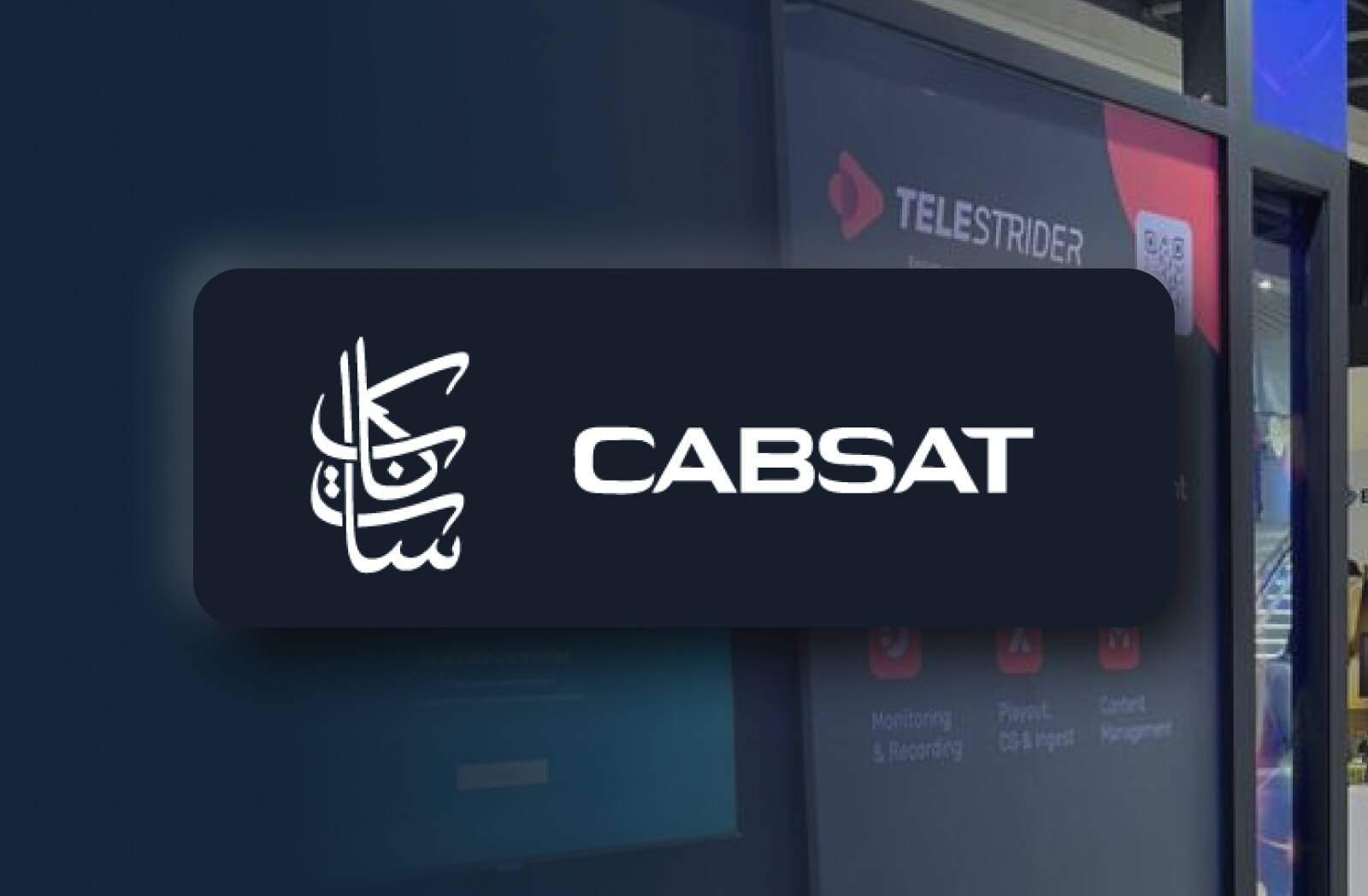 Telestrider, a trailblazing technology solutions provider, is elated to announce its participation at the renowned CABSAT 2023 trade show held in Dubai. The event marked a momentous occasion for Telestrider, as it showcased a remarkable array of cutting-edge products and solutions that are set to revolutionize the broadcasting and media industry.
CABSAT 2023 provided Telestrider with an unparalleled platform to emphasize its commitment to empowering the future of broadcasting through innovation and technological excellence. The event allowed the company to engage with industry leaders, content creators, and broadcasting enthusiasts, fostering valuable connections and meaningful collaborations.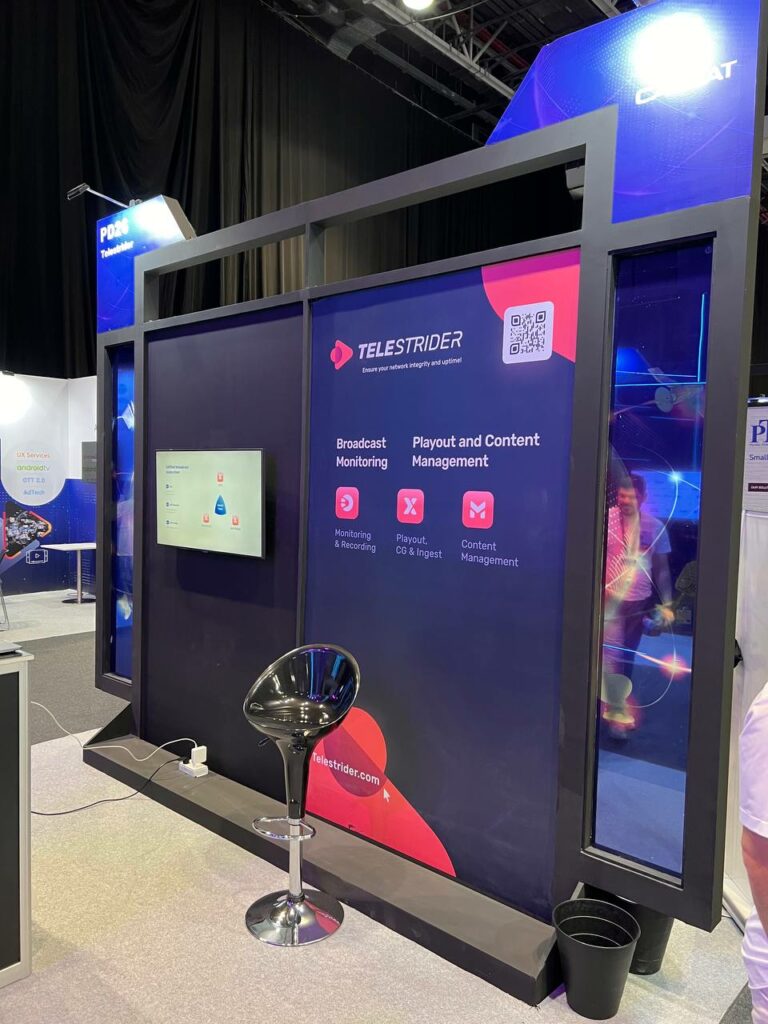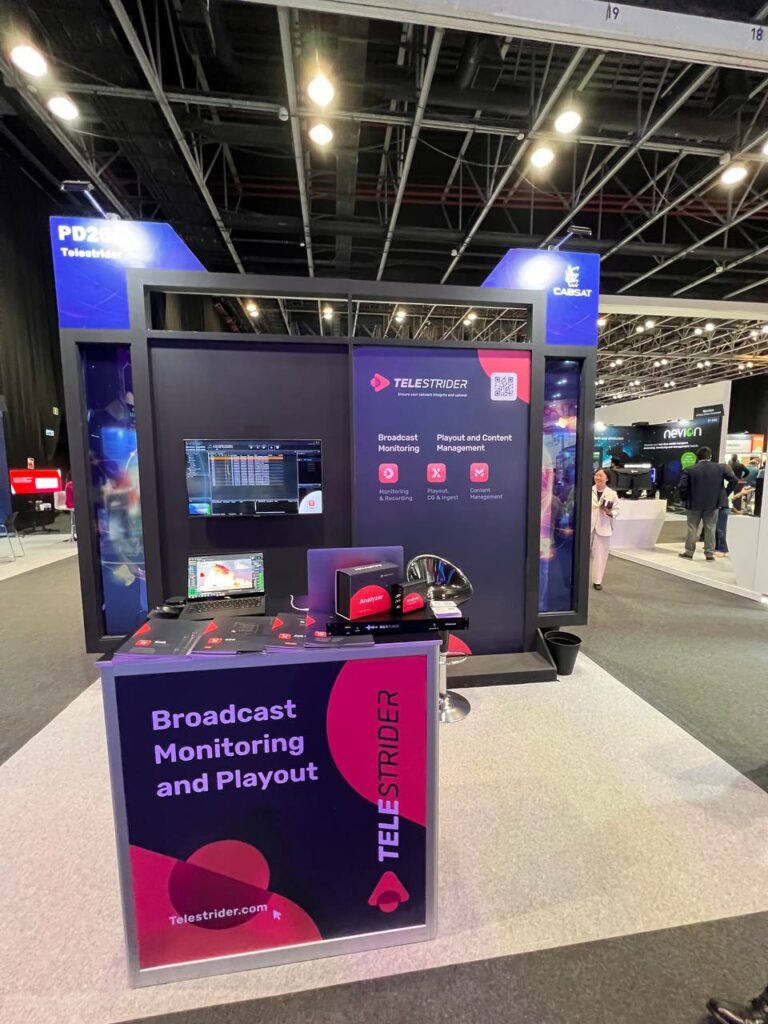 At the heart of Telestrider's success at CABSAT 2023 were its innovative products and solutions that left attendees astounded.
Stratoview Broadcast Monitoring System: Telestrider's state-of-the-art Stratoview Broadcast Monitoring System garnered significant attention for its real-time monitoring capabilities, enabling broadcasters to ensure impeccable content quality across multiple platforms.
AirX Playout: The revolutionary AirX Playout solution captured the imagination of industry professionals with its seamless channel playout management and dynamic graphics integration, elevating the visual experience for viewers.
Analyzer: The game-changer in MPEG transport stream analysis. With its compact and portable design, Analyzer offers unparalleled precision and efficiency, thanks to its advanced hardware processing capabilities.
RMS: Telestrider's RMS is a breakthrough broadcast quality solution catering to the diverse needs of multi-channel FM monitoring, compliance recording, retransmission, and web streaming. This innovative product is set to transform the way operators manage multiple radio channels with ease and efficiency.
As a trailblazer in the technology domain, Telestrider is steadfast in its commitment to driving technological advancements and setting new industry standards.